Description
Pre-order now to receive a Wi-Fi enabled model, shipping in September!
The latest WhereDial model made from coloured perspex with white acrylic highlighting. A laser cut device built on Arduino technology. The WhereDial will show your loved ones where you are, allowing them to feel more connected to your daily life. Great as a present for relatives who don't use the internet much or as a handy glanceable desk ornament.
The WhereDial is really simple to set up. Just visit the website to register your device then plug in the power and network cables and your WhereDial will update to show your location! You can also use the website to update your location or to change who the dial follows, and also to hook into other services you may already be using like Foursquare and Google Latitude.
Delivery
Pre-order now to receive our new Wi-Fi enabled model, shipping in September! Orders will then be filled as quickly as possible and your order will be sent by Royal Mail recorded delivery.
WhereDials are made and finished by hand. While the greatest care is taken in their construction, each WhereDial is unique and you may find differences between your WhereDial and the pictures shown on this page.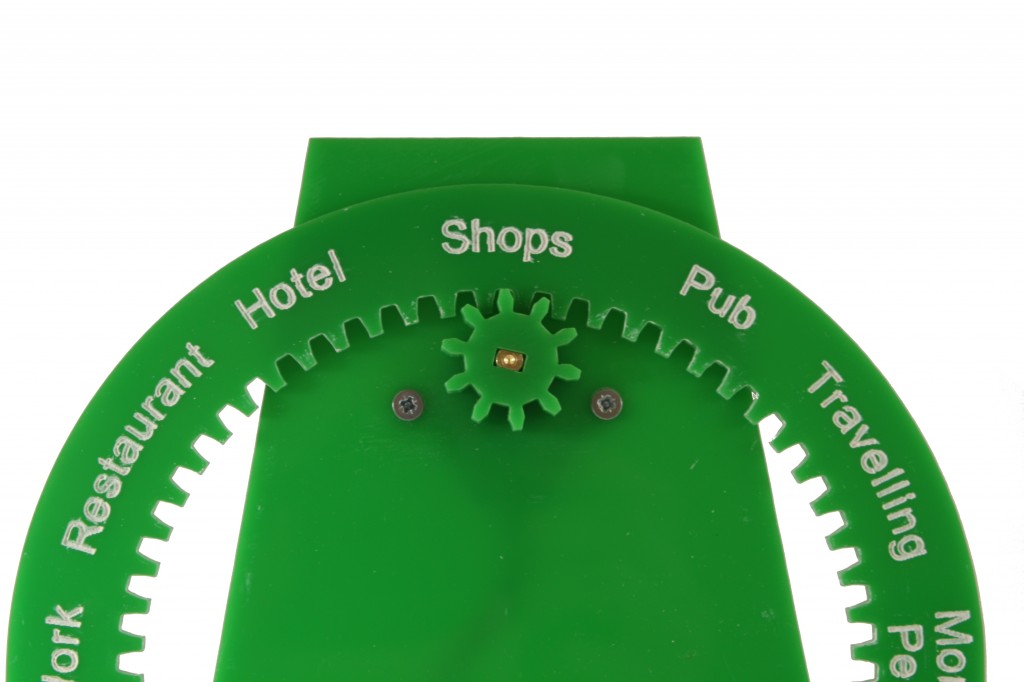 When connected to the internet the WhereDial looks up the location of the person and rotates the dial so that their current location is shown at the top.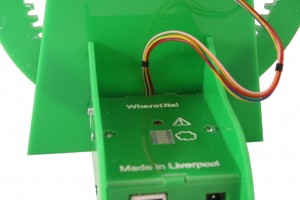 Status lights on the back of the device alert you to any problems connecting to the internet and allow you to work out where the problem lies.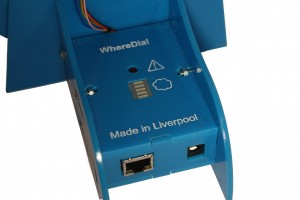 The WhereDial was designed and is built in Liverpool, UK. By buying one you're supporting local manufacturing.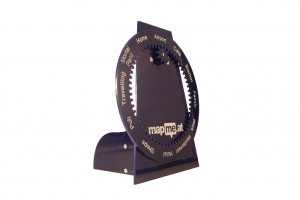 The WhereDial is powered by MapMe.At, a long-running location service that gives you a huge amount of flexibility when tracking your location.