Cycling 800 miles to Copenhagen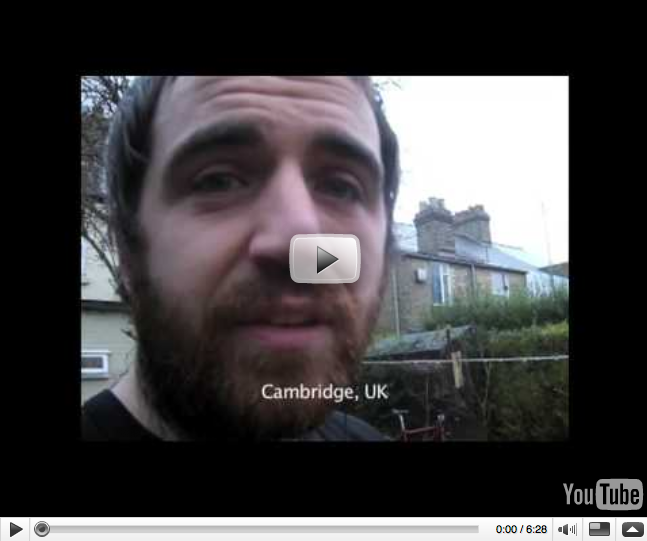 The problem with holding an international conference on climate change is the huge amounts of carbon dioxide that will be generated by all the attendees getting to the event. In the case of this week's conference that means people crossing the globe to get to Copenhagen. One person from the UK decided there had to be a better way and decided to cycle the 800 miles from Birmingham to Copenhagen!
Darran Martin is part of the UK Youth Delegation to Copenhagan (UKYCC), 23 people from across the UK who are attending the summit trying to urge negotiators and World leaders to push for a deal which guarantees our futures.
If you take a look at the video linked below you might notice that Darran took with him two GPS devices. Our friends at Cloudmade donated a SPOT Satellite GPS Messenger and we at mapme.at gave him a Holux GPSlim 236 device working together with a Sony Ericsson k750i to use. As is usual with technology there was still a few hitches so we don't have a very detailed trace but you can take a look at Darran's History over the last week and get an idea for just how far he had to travel.
Getting 23 people from the UK to Copenhagen isn't cheap, getting a group from Kenya to Copenhagen is even worse. The UKYCC are accepting donations to help them cover the cost of both these trips so any donations will be gratefully received.
Take a look at the site for a fun video made by Darran on his trip across Europe and then don't forget to donate too!